Parties & celebrations
Weerribben-Wieden is the best place for any party or celebration. Discover the many function rooms and party centres here. Are you looking for a location to organise your perfect party or celebration? Discover your perfect location here.
Choose a business and find out more on their website.
Ben je tevreden met het assortiment accommodaties?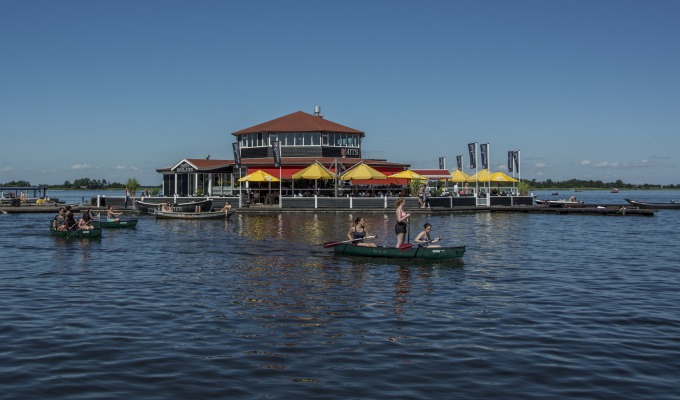 Weerribben-Wieden is the ideal place to organise a party or celebration. Discover Restaurant Hollands Venetië, with its beautiful food and several large rooms that are perfect for weddings and other occasions. Restaurant Hollands Venetië also has special packages. These packages are ideal for family parties and bachelor parties, and include activities like a sloop trip through Giethoorn with a great barbecue afterwards. Party centre De Wipkip is also great for parties or celebrations. This party centre has party packages with different themes and the option for barbecues for large groups or elaborate buffets.